Basics of leadership
Situation und content of basics of leadership
Usually executives have demonstrated high skills in the course of their careers. Entrusted tasks have been completed sucessfully and with reliabilitiy. Their promotion is the logical consequence of their outstanding performance so far. This leadership seminar focuses on the challenges of prospective executives.
With the new responsibility, however, the requirements and expectations also grow. New skills such as employee motivation, strategic planning and vision are required.
This is about the further development of the leader, accepting the role as a leader and filling it authentically.
Which tasks are done by the manager?
Developing awareness and clarity of the role as a leader
Going into the lead and winning others for themselves and the cause

Sovereignty and self-confidence are not a gift
Finding the right leadership style
What leadership styles are there and which ones can be used today?

Effective strategies for managing employees
Management techniques and their use
Professional instruments and methods for leadership

The 6 most important tools of successful leadership
Psychological aspects in the management of employees
Communication as the main task in the leadership

Nine theses of leading employees courageously
Stress and self-management as a leader
The right way to deal with expectations, pressure and requirements

Setting priorities right and actively shaping the day
How important is self-reflection for a leader?
Ways and methods for more self-reflection beyond the day-to-day business

The view from the outside: How do I manage my tasks?
Proper handling of employees
Establishing positive contacts and supporting your employees effectively

What you should expect from your employees
Are you planning a leadership training?
We advice you without obligation and free of charge!
More about this topic from our blog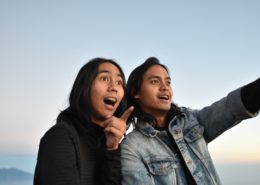 https://www.alexanderverweyen.com/wp-content/uploads/2019/04/Weshalb-sich-Ihr-Team-gegen-neue-Denkweisen-wehrt-3-Gruende.jpg
3000
4496
Alexander Verweyen
https://www.alexanderverweyen.com/wp-content/uploads/2016/10/avbc_logo.png
Alexander Verweyen
2019-04-08 09:00:18
2019-04-08 10:32:04
Weshalb sich Ihr Team gegen neue Denkweisen wehrt - 3 Gründe